A picture posted by Black Coffee on Twitter has been trending for a while, the picture that includes Black Coffee, Maps Maponyane and Sizwe Dhlomo has been discussed by the "Twitter police". There have been arguments about one's toes; yes toes!.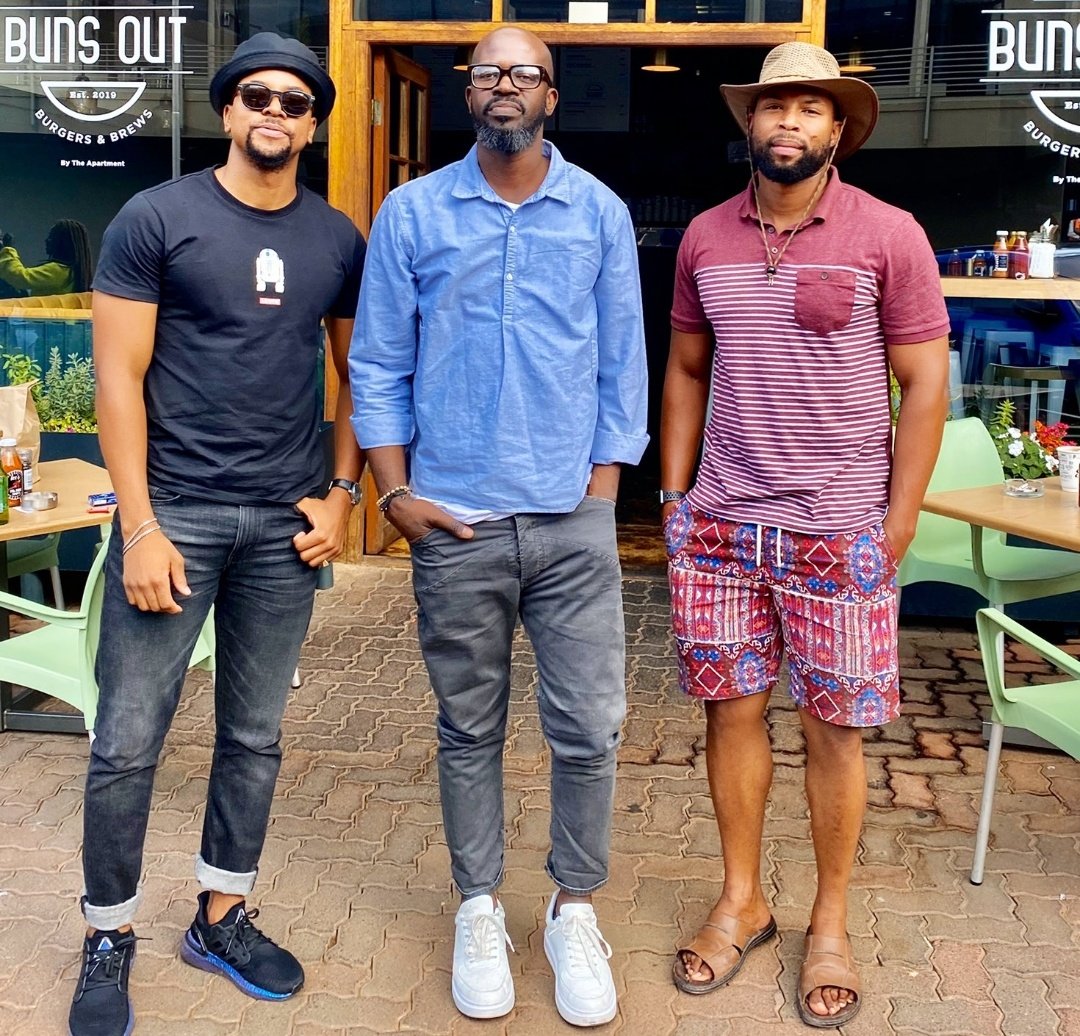 Tweeps have been mocking Sizwe's attire, not only that but also his toes. People are saying Sizwe has the looks but not the right toes. There have been arguments by the Twitter community about how 'you can not have it all'. One Tweleb said "it's true, you have 90 of the things you love but there will be that one thing that messes everything up'.
The 37-year-old Sizwe then decided to post a picture of himself wearing A three-piece suit because he felt disrespected by twitter people who were laughing at him for wearing shorts and slippers which showed his 'not-so-good-looking' toes.