A proud father has supriced his daughter with a gift bag full of goodies after he learnt that she is about to go on her first period.
Taking to social media, tge user posted pictures of her daughter receiving the gifts and the captioned his post: "Dear Daughter, As you grow by day and your first period may come anytime, I've put together a #Happypack for you , and wrote you a letter to remind you that I Love you and you are not alone. I'm here with you all the way Roomie."
The post gained momentum and alot of users were impressed by the father's love towards her daugter. They mentioned that its rare to find a father who is able to talk with her daughter about such things.
"Beautiful Dad, please get her (if she has a phone) the period app. It will notify her when her next period will be," Wrote Buthelezi.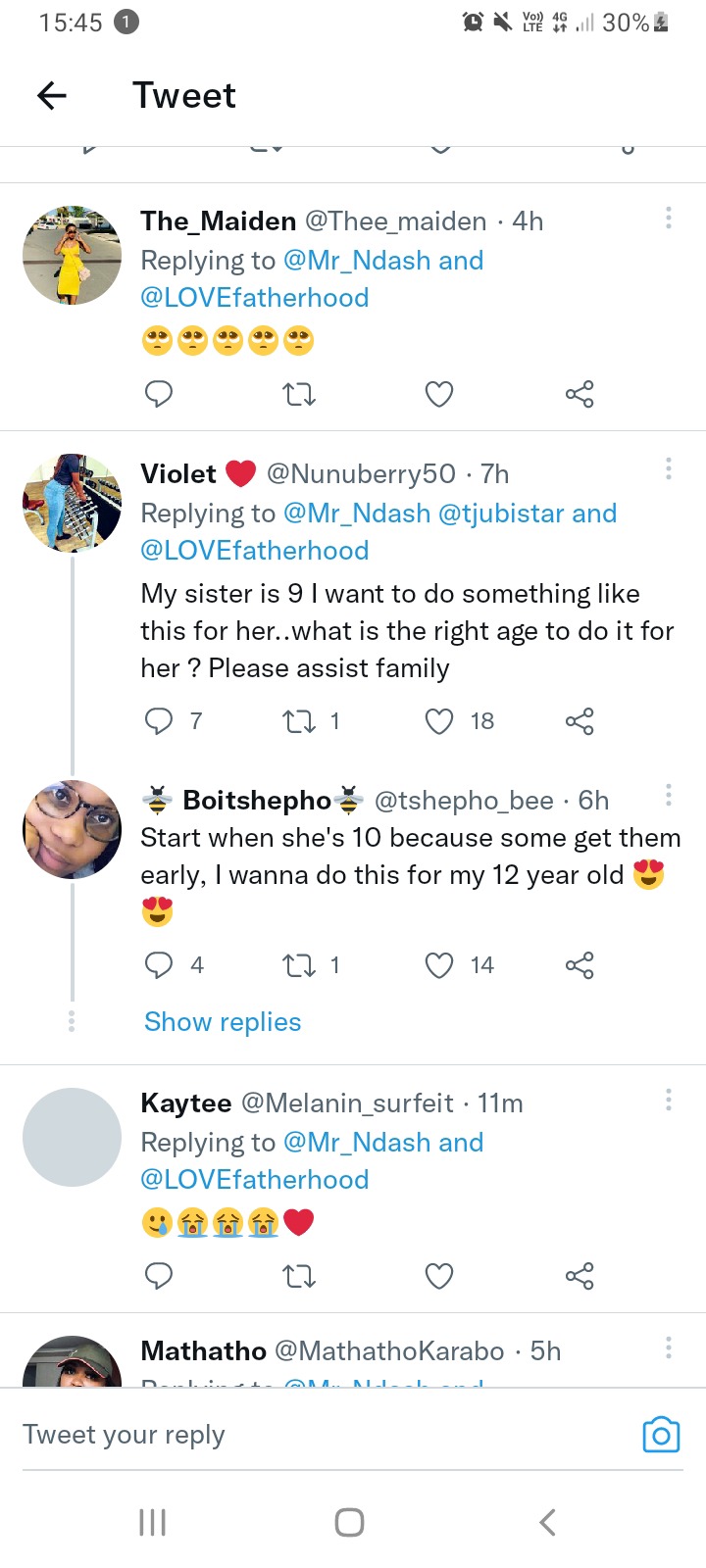 Talking to your child about periods
Most girls start their periods when they're about 12, but they can start as early as 8, so it's important to talk to girls from an early age to make sure they're prepared. Respond to questions or opportunities as they arise and do not be embarrassed. Periods are natural.
View the original post here